This webpage contains affiliate links. We may earn commissions for purchases made through affiliate links in this webpage. For more information, please read our
Affiliate Disclaimer Policy
.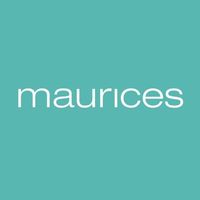 we are maurices!
We believe a great outfit can change your day.
And that finding the perfect style should be just as much fun as wearing it.
At maurices, shopping can be more than just your free time, but the best "me time" of your day.
It's more than just clothes, it's about caring.
It's about letting you know that this is your place. We are your people.
And no matter how crazy life gets, we've got you.
Because we believe in putting people first.
In giving back and supporting the communities we live in and love.
From our hometown to your hometown…
Real, amazing, everyday women deserve real, amazing service, every day.
A great outfit can make your day but should never break your budget. So we design clothes that are on trend but can be lived in: real versatile pieces in sizes 0-24 that can take you from day to night, season to season, and can mix and match with what's already in your closet.
You're always welcome here. Shopping with us is like shopping with a girlfriend: you'll get honest styling advice from true style experts and have a lot of fun doing it.
Hometown is your town; it's our town too. Showing up for others is really important for us, so we make it a priority to connect to the places we live in and the people we love, celebrate inspiring women and giving back for good.
Distressed details & premium fabrics
Everyday styles that are made to last
Super comfy stretch that holds its shape