This webpage contains affiliate links. We may earn commissions for purchases made through affiliate links in this webpage. For more information, please read our
Affiliate Disclaimer Policy
.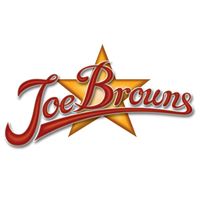 We are passionate about creating wonderfully unique ranges of clothing that people simply love to wear, day in, day out.
We take influence from all over the world, which means our customers (that's you!) are always guaranteed to find something a little different from the traditional high-street stores.
Bold colours, bright patterns, fabulous silhouettes and high quality, distinctive detailing make our collections unique and iconic.
Our designers work hard to create individual styles that our customers feel great in!
We never dictate to people because we know everyone is unique! We like to encourage free-thinking, offering styles for those who enjoy life and like to live a little - we certainly do!
---
We scour the world, quite literally, from the exotic Costa Rican rain forest to the awe-inspiring New Zealand mountains, to find the hidden gems which make our collections so unique. Our influences range all the way from the rich colours of the Amalfi Coast - influencing the colour palette for our summer collection - to the delicate beauty of the Japanese cherry blossom, which inspire some of the dressier styles in our collection. Every piece has a story to tell!
IT'S OUR MISSION TO MAKE PEOPLE FEEL GOOD!
Everything we do revolves around making people feel good.
We create exciting, colourful and engaging catalogues that customers simply can't wait to receive - and they are bursting with unique style ideas that people simply can't wait to wear, day in, day out!
We're not trend-setters by any means - that's really not our bag - but what we do create is remarkable garments that never fail to evoke positive compliments.
It's the small details and little finishing touches that make our garments stand out from other high street brands (and of course this gives you a lot of extra value too!).
Joe Browns was founded in 1998, inspired by a group of friends enjoying a beer in a beach bar in Morfa Nefyn, North Wales, at the end of a great day on the surf.
Fresh out of the sea, salt in their hair, laughing, joking and totally carefree, they were having an absolute blast. That was the essence, right there, of Joe Browns.
FUN, SPONTANEOUS AND FREE!
We decided there and then that this remarkable spirit would make the foundations of a great brand.