This webpage contains affiliate links. We may earn commissions for purchases made through affiliate links in this webpage. For more information, please read our
Affiliate Disclaimer Policy
.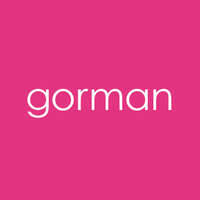 Gorman
A quiet coastal town and a great grandmother's hand operated Singer
The story of Gorman begins at the last stop on the Great Ocean Road in the coastal town of Warrnambool. In the 1970s the town had a tight knit population of 25,000 and of these people one young woman would go onto become one of Australia's most recognised names in women's fashion. Her name Lisa Gorman.
How we spend our childhoods can often foreshadow our future. The eldest of four daughters, Lisa started her fashion empire young by creating clothing for the Gorman sisters' Barbie collection. Learning to sew as an eight-year-old by her mother Jane on her great grandmother's hand operated Singer machine, Lisa collected fabric scraps from her neighbours and designed pint-sized couture. Her looks included tube tops, leggings and even sweater dresses with iron-on numbers. Once the miniature collections were ready, the Gorman sisters would stage a fashion show with their dolls complete with a DIY runway, lighting and '80s pop playlist.
An op shop opportunity and entrepreneur in the making
At 13, Lisa graduated from doll clothing to real life clothing when she started her first business selling custom made applique sweaters to Warrnambool's craft store. From here, she then discovered the endless possibilities of the local Op Shop where her Nanna Jean worked, giving her first dibs on the latest arrivals. Lisa was exposed to new silhouettes, styles and fabrics she had never seen before and shortly after she began repurposing her op shop discoveries into her own looks.
In the quiet town of Warrnambool Lisa looked to magazines and weekend episodes of ABC's music video program Rage for the latest fashion. However, she knew the only way she would be able to access these styles was if she created them herself. It was this limitation that would transpire into limitless designs, where Lisa would sew herself a new outfit to where every weekend. Her wardrobe soon became as evolving as the wardrobe of her old Barbie collection.
The move to the big smoke and the fateful sushi train notebook sketches
Moving to Melbourne after finishing high school, Lisa put fashion on pause to pursue a rewarding career as a nurse. Working at the Royal Melbourne Hospital for eight years, Lisa learned to be compassionate, gentle and forthright, skills that she would take with her to Gorman.
In today's fast paced culture, we can often forget that good things take time. Gorman was not an overnight sensation but was born out of a steady stream of hard work. Unable to suppress her desire to design, Lisa undertook night school in visual merchandising while she practised as a nurse during the day. She loved it. Fortuitously it was after a nursing shift that she saw a two-year sales traineeship being advertised in the boutique window of Melbourne bridal designer Mariana Hardwick. Twenty-four hours later Lisa had the job, and worked her way up the ranks to becoming a designer – all while continuing her job part-time at the hospital.
The freedom to design clothing professionally finally pushed Lisa to design her own small collection of clothing. After travelling for a year and left with little money, Lisa landed in Tokyo for the first time. In the pre-social media era, the busy streets of Shibuya and Harajuku were a total surprise. Lisa was inspired. She bought a Muji notebook and pen and spent hours sketching clothing designs at a sushi train counter top.
Returning home to Melbourne she decided to put some of her notebook designs into action. Launching an original eight piece unisex collection at FAT under the Gorman name in 1999. The collection was a sell out and soon she was fielding requests for more Gorman designs. Slowly, but surely, Lisa started developing more of her own clothing on the side, while keeping her design and nursing jobs until the fateful age of 28, when she took the plunge and started her own business: Gorman.
A business is born and her name is Gorman
A one-woman operation at the time, Lisa leased a small green carpeted office that she remembers looked more like a detective office in a television sitcom than a fashion studio, and started designing her own clothing full-time. She had one desk, one phone and fax machine (yes, fax machines were still being used) and a bulky computer with no internet connection. Within six months, the business grew to include three more rooms (with the same green carpet) and two additional staff.
By 2003, Gorman was stocked in 55 retailers in Australia and 15 in Japan, and a year later in 2004 the first Gorman boutique opened on Chapel Street in Prahran. Finally there was a place to tell the Gorman story in its entirety, complete with the shop walls painted by Lisa's father, change room curtains sewn by her mother, and furniture sourced by her husband.
Nearly 20 years after launching her eponymous label, Gorman now has 40 stores across Australia and Lisa and her team are forever proud to dress those who dare to be themselves.